Destination
Mae Hongson
Mae Hongson is one of the northern provinces of Thailand, and at the same time the westernmost. Neighboring provinces are (from north clockwise) Shan State of Myanmar, Chiang Mai and Tak. To the west it borders Kayin State and Kayah State of Myanmar.
Mae Hongson (The City of Three Mists) is nestled in a deep valley hemmed in by the high mountain ranges of the Shan Hills, Mae Hongson has long been isolated from the outside world. It is the most mountainous province in Thailand and composed of a total of 13,814 square kilometers. It is virtually covered with mist throughout the year, the name refers to the fact that this terrain is highly suitable for the training of elephants. Former governors of Chiang Mai used to organize the rounding up of wild elephants which were then trained before being sent to the capital for work. Today, Mae- Hongson is a "dream destination" for visitors. Daily bus operation bring growing numbers of tourists, attracted by the natural scenery, numerous hill-tribe communities and soft adventure opportunities.
" The locals in Mae Hong Son, while friendly and polite, tend to be shyer and more reserved than Thais in other regions, adding to the very laid back feel to the place. "
Most of the areas of Mae Hong Son Province are the complex mountain ranges of the Thai highlands, parts of which are still covered with rain forest.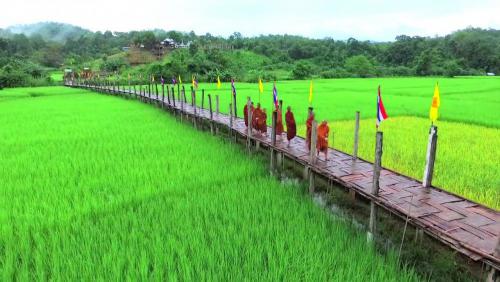 Pai
Pai is a small town in northern Thailand's Mae Hongson Province, near the Myanmar border, about 50 miles/80 km north of Chiang Mai on the northern route to Mae Hong Son. It lies along the Pai River.
Pai was once a quiet market village inhabited by Shan people (ethnic Tai whose culture is influenced by Burma), but nowadays Pai primarily thrives on tourism. Well-known among backpackers for its relaxed atmosphere, the town is full of cheap guesthouses, souvenir shops and restaurants. In the proximity of the town are spas and elephant camps. Further outside of town, there are several waterfalls and a number of natural hot springs varying in temperature from 80 to 200 degrees Celsius. Some resorts tap the hot springs and feed hot water into private bungalows and public pools. As Pai lies at the foot of the mountains, many tourists use it as a base for trekking and visiting hill tribes like Karen, Hmong, Lisu and Lahu.
" Pai is a pretty small place with a very simple layout. Nothing is far away. "
Another notable attraction is the town's excellent Wednesday Market which brings large and colorful crowds of local villagers and tribal people from all around the Pai Valley.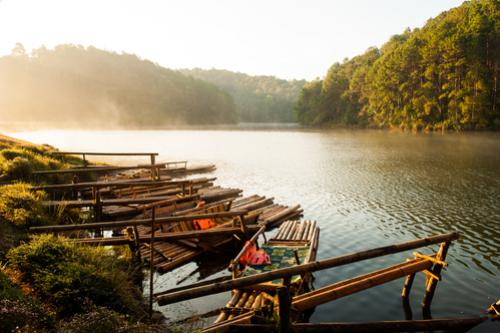 Pang Ung Lake And Rak Thai Village
Pang Ung Lake is located 44km from Mae Hong Son's city. It is a place for people who love to touch fresh cold air and beautiful mountains with the lake view. It is one of the Royal Inintiative Projects by HM Queen Sirikit for highland development.
" The atmosphere is elegant charm. "
Rak Thai Village also have iconic view of the lake, Chinese tea shops, surrounding mountains. The scenery is amazing, with the town set in a valley surrounded by hills which contain the smuggling routes to and from Myanmar.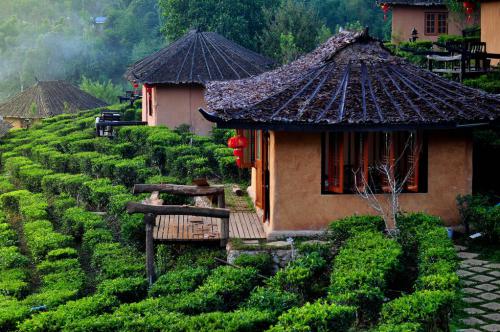 Khun Yuam
It is also in this region of Mae Hong Son province that the hills turn yellow in November and December as wild sunflowers come into bloom for the Bua Tong Sunflower Festival. The flowers originated in Central America, but were brought to Thailand and planted by missionaries in the mid 1900s. It can be incredibly scenic and particularly photogenic,
" There are plenty of cheap local cafes around and one rather nice place to sleep "
Mae La Noi
One of the 7 districts of Mae Hong Son, Mae La Noi remains very traditional. Most of the population here are Shan, Lawa, or Karen Hill tribe. The town is very small with a market, ATM, hospital, post office. Most people pass by this town on the way from Mae Sariang to Mae Hong Son. The most famous thing about Mae La Noi is 'Kaew Komol' cave an ancient calcite crystal cave. Another attraction are the hill tribe villages nestled in the mountains off the main road in Mae La Noi.
" It is one of the most beautiful cave in Thailand with crystal calcite in the cavern "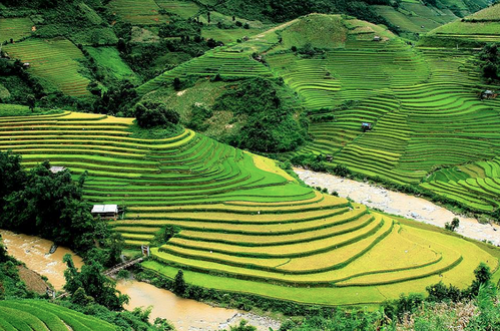 Gallery